Playa del Carmen
Review for Sandos Playacar Beach Resort and Spa - Wedding April 2012
This is a review of: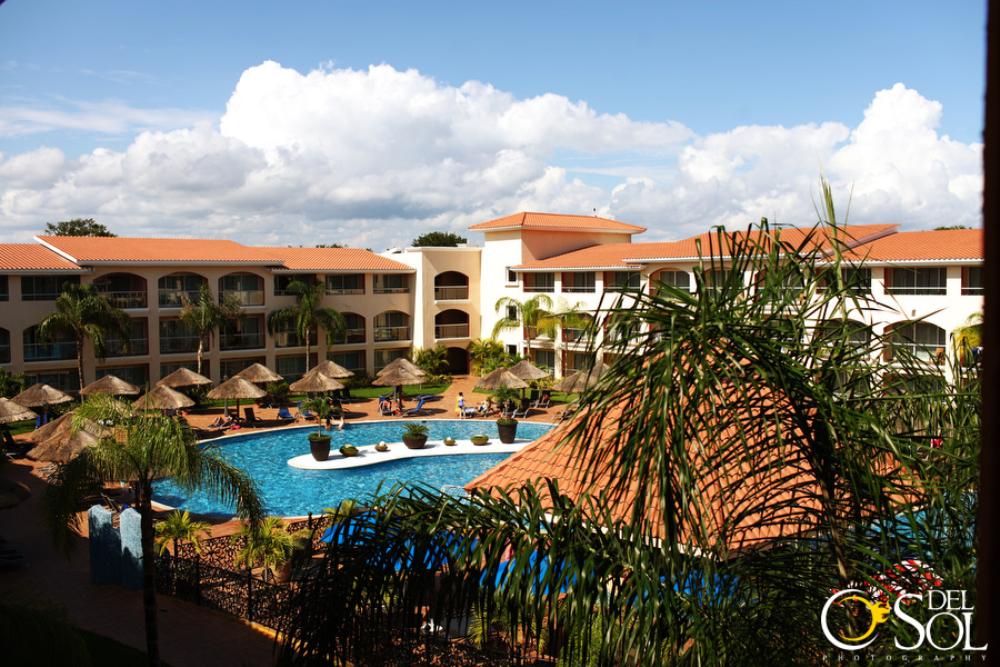 Detailed Ratings
By
LisaP77
, · 982 Views · 0 Comments
I don't usually write on forums but I wanted to make sure that I posted a review for any future brides. I'm usually a pretty relaxed person, but I found that picking a resort for the wedding was fairly stressful. I used this site and many of the comments to help me make some of my choices. I literally spent HOURS reading them before we made our choice!
First of all - Lupita (wedding coordinator) was EXCELLENT. My travel agent (I used destinationweddings.com which was also good b/c we are Canadian but we could access cheaper US pricing through them) also told me that she has always had good feedback about this resort and about Lupita. She was fast with email replies and very well organized. We would not hesitate to recommend this resort or Lupita to anyone.
The staff were very friendly.
The food was relatively good (I'm picky with food as I like spicy food but all of our guests were pretty happy with it). We chose the Gaucho Steakhouse for the dinner and it was pretty good. The staff at the steakhouse were excellent.
My suggestions:
-Meet your guests at the Bambola Bar on day 1 or 2 -- it gives them a chance to get to know one another.
-Stay in the oceanfront rooms. If you stay in the Riverias - they are more beautiful but about 5-10 walk from the beach OR you can take a shuttle (comes every 5-10 min). It really isn't a far walk - despite the many reviews on Trip advisor. Our guests with small children liked the Riverias as they were more spacious.
-Make any big reservations ahead of time with Lupita I.e. if you want a 20 person dinner at an a la carte, book in advance as you won't get it. We did this and it worked out great. If you want to book a la cartes for smaller numbers (i.e dinner for 2), make you you do this as soon as you get to the resort as they book up fast.
-The bouquets were expensive (67 USD for the bridal) but were beautiful. You could get flowers from Playa del Carmen but it seemed like too much work. The bouquets that Lupita got for us were just gorgeous.
-Bring a pic of how you want your hair done. The girls at the spa were great but don't speak much English. I was totally stressed out while she did my hair b/c I have naturally curly hair and didn't want it to go frizzy (and I brought a pic) but she did a great job.
-Rent the disco if you want it before 11pm. It doesn't open until 11pm and I didn't realize that until we got to the resort.
This is not related to the wedding, but...If you like it, try out the yoga (8am M, W, F) - which is on the beach. LOVED it. Good instructor and it was fairly challenging class (I've been doing yoga for 10 years).
Anyhow - I just want to put anyone's mind at ease - b/c I needed it when I was making the choice..this is an excellent resort with really nice staff and you will be very happy with your wedding.
Lisa