Photographer Reviews
Dependable & Professional
This is a review of: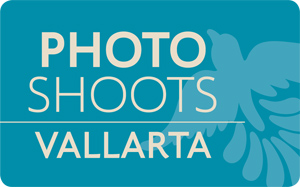 Detailed Ratings

Pros:
Quick responses, clear communication, comfortable to work with
My destination wedding was on February 1st, 2012 at Grand Marival in Puerto Vallarta. PhotoShoots Vallarta were wonderful! Long story short, I contacted them one month before the wedding. Right from the beginning they proved to be dependable and very accomodating. Pierre responded promptly to every single email - and there were many! Communication was very clear with both Pierre and Eva, and they were both very helpful answering these many questions. I was nervous because of payment (either carrying a lot of cash or wiring money ahead of time) and they came up with other options (as a note to all of you brides to be: I did wire them the money ahead of time and it turned out just fine!!). They showed up right on time and started to get to work! Like previous posts mention, both were appropriately dressed for the occassion and both my husband and I barely noticed them there!

Neither had shot at the resort before but they showed their experience using what they had available to make incredible photos. They found a couple on-site spots that to an average eye would appear plain, but that yielded beautiful shots. Anything I requested they did, and they seemed to truly care that I was happy with their work and what they captured. Like previous posts mention, both were appropriately dressed for the occassion and both my husband and I barely noticed them there!
We had also requested a TTD sesison and are we ever happy with the photos! First off, Eva and Piere were both flexible with moving it as the originally picked date no longer worked. Secondly, there were shots I was worried about getting on the wedding day, but with all of her experience Eva reassured me that those shots could be captured at the TTD session. She sure knew how to prioritize our time. We took a cab into town and Pierre and Eva took us around in their car the remainder of the session. We got to see parts of the city we wouldn't have explored otherwise, and they knew of the private spots to go for the fabulous shots. The last wonderful thing: I had wanted our "trash" part in a pool. Eva had arranged a private pool for us - heat on, freshly cleaned, no random people poolside.
The photos were returned to us very quickly (one week turn around time). I picked Photoshoots Vallarta because of their use of bright colours in the photos - after all we're in Mexico! As anticipated, they delivered.
Overall, TRUST ME: you cannot go wrong with Photoshoots Vallarta. I would hire them in a heartbeat again. Both my husband and I felt comfortable with them, and my parents have not stopped raving about both Pierre and Eva. If you're a reader with questions please don't hesitate to contact me. I'd be happy to share my experience of Photoshoots Vallarta with you.