Photographer Reviews
Beyond expectations
This is a review of: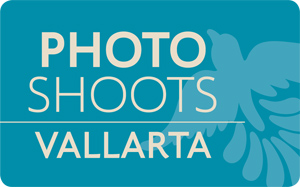 Detailed Ratings
My work is related to photography – I have worked as a model and now I coordinate fashion photo-shoots. I love and hate photography in the same time - it is my passion and routine.
My wedding was small (35 people), but in the same time too many guests are related with video and photography. I was afraid that my special day can be stolen by photographers (and even my mom!) who will haunt to get the best shots. I decided to ask all my guests to leave their cameras at home and not to shoot even with the smart-phones. I told them – I will have a professional photographer who will take the pictures and I shall provide ALL my wedding guests with the link with high resolution pictures without any usage restrictions within a week.
I met Eva and told her - I don't want to feel that my wedding day is all about photography and in the same time I want to have beautiful candid shots with all my wedding guests. Eva arrived in the morning of my wedding day while I was getting ready. She worked very quietly and was very helpful. She worked all the day, but never distracted us from the main event. She took many beautiful pictures of our daughter, and even my husband did not feel molested.
Our ceremony was held in a small church. I was happy that all my wedding guests paid attention to the ceremony and Eva quietly did her job with a zoom-lens. I was afraid that after the ceremony we will be stuck with the group pictures. I wanted to start the party. But because of Eva's organizational talent and lack of other photographers we did all the group pictures within 15 minutes!
I was so happy in my wedding day, I even can not remember details from which it consisted. Now I have my wedding photos that cover all the day, even the moments I did not see myself. All my wedding guests were happy about this unusual turn – they thanked me they could enjoy my wedding day without being distracted with the duty to take and publish the photos.

My wedding photos are fabulous! Each day I love them more and more. I can not thank you enough Eva!