Photographer Reviews
ONE OF A KIND Photographer and an AMAZING Person!!!!!
This is a review of: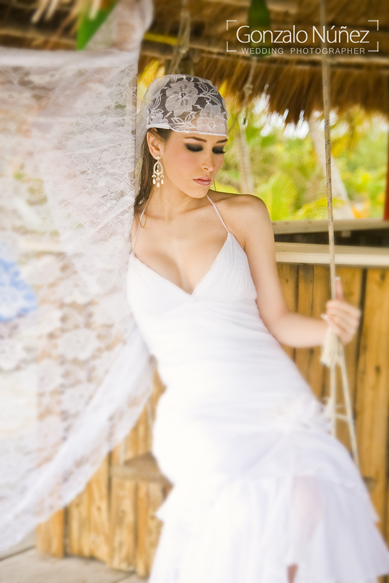 Detailed Ratings

Pros:
Passionate, fun, artistic, creative, image shortyteller, million dollar shots for an affordable price!,
Cons:
Absolutely NONE! My husband has many complaints but not one was about Gonzalo because that's how great he was!
AHonestly, Gonzalo deserves more stars then BDW is allowing me to give! He went way beyond our expectations!!!! Like most other brides, I have never been to a destination wedding let alone plan one. I was nervous about many things because talking to someone through emails is not always sufficient. Will he be like you imagine? Will he take pictures that I will love for a lifetime? Will he work well with my family (and trust me when I say that it was a concern with my family lol)? There are so many questions when choosing every detail. For me personally, I was willing to pay the price for the pictures and cut other things if necessary. Your wedding pictures is what lasts a lifetime. I chose him for his work! I had photographers that I was talking to that were charging more and less but at the end of the day I asked myself whose photos had depth and emotion, not just a pretty picture... That was Gonzalo by far!!! Gonzalo DOESN'T just snap through poses he has done with other couples and the only difference in them are the different faces... He works with your character, your energy and even your mood in ours case lol... My husband and his groomsmen were a hand full!!!! Wedding day they listened to his ideas and he listened to theirs and it was great team work!!! Wedding day was perfect!!!! He captured our moments so well I can feel that day when I look at our wedding photos!!! We also did a trash the dress session. Unfortunately for me, my husband wouldnt get into the water but i was still not disappointed thanks to Gonzalo! We had our wedding party with us for part of that session and they were all cranky! Gonzalo dealt with them with such grace and calmness that without noticing they all mellowed out as well! He has great energy!!! He was such a good sport with the boys that if I ever hear that a person is getting married I will recommend him even if it is not a destination wedding because he is that worth it!!!!and that's exactly what I did because I got married in Cabo so I had to fly him in. I can rave about Gonzalo all day!!! If you have any questions for me or would like to see his beautiful work of art I call my wedding pictures please email me adali1986@gmail.com or contact me through BDW. BTW when I have kids I plan on either flying us to Gonzalo or fly Gonzalo to NY for our family portraits because I know they will be fun and creative! I don't do boring, just ask Gonzalo ... He will never forget us!!! Anyways I can rave all day so if you want to here more email me. LOVE LOVE LOVE Gonzalo and our experience!!! Besides being a great photographer, he is a great person!!! We got to hang out with him before and after the wedding. He has made a friend in all of us! We will see him again! I am sure of it!