This is a review of: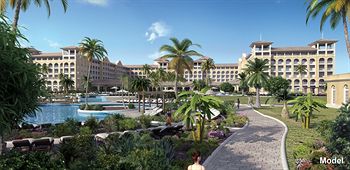 Detailed Ratings

Pros:
weather, service, adventure, beautiful
Cons:
secluded area (good and bad)
We were here in December 2012, i was a bridesmaid in one of my best friends wedding.
the resort was amazing, clean, service was awesome.
I can't say anything bad about this place. One negative if you call it that is that it is fairly far, but when you are going on tours and excursions, there are lots to do and places to stop to fill the void.
My friend had a simple ceremony on the beach.
I think if I were to go here, I would book the resturant and stay later. We had the dinner in the normal seating they have each night. They didnt want a real reception, but it lacked the personal parts a wedding should have.
Great place, with organization it can be the fairy tale destination beach wedding you are looking for. AMAZING WEATHER!!!!