Photographer Reviews
Amazing photographer! You can't go wrong with Sascha
This is a review of: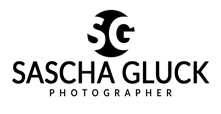 Detailed Ratings

I highly recommend Sascha Gluck for anyone who is looking for a wedding photographer.
We booked Sascha for our wedding at the Grand Palladium Mayan Riviera in January. Communication leading up to the wedding was fine. I didn't have many questions, but when I sent any email to Sascha he got back to me relatively quickly, which is nice since he mentioned that he shoots 2-3 weddings a week and is obviously quite busy!
We booked Sascha for 5 hours. He and his assistant showed up about 30 minutes early. Sascha was with me and my girls getting ready, his assistant was with the boys. He began setting up and shooting pretty much immediately.
One of the things I liked best about Sascha was the fact that he was easy going and friendly, yet he kept things moving to make sure we got all the shots we wanted before we ran out of sunlight.
We had some downtime between the ceremony and reception after we had taken a number of wedding party and bride/groom shots. Sascha was kind enough to propose that we take a bit of a break at that point and he would stay later than we had originally booked so he could get some shots at the reception. He was very flexible and wanted to make sure he was able to shoot all of the important moments.
We received over 400 pictures on a USB in the mail about 6 weeks after our wedding. We couldn't be happier with our photos; they are beautiful!
If you choose Sascha Gluck for your photographer, you won't be disappointed.