Riveria Maya Corridor
Warning for this resort. Wish i would have known before
This is a review of: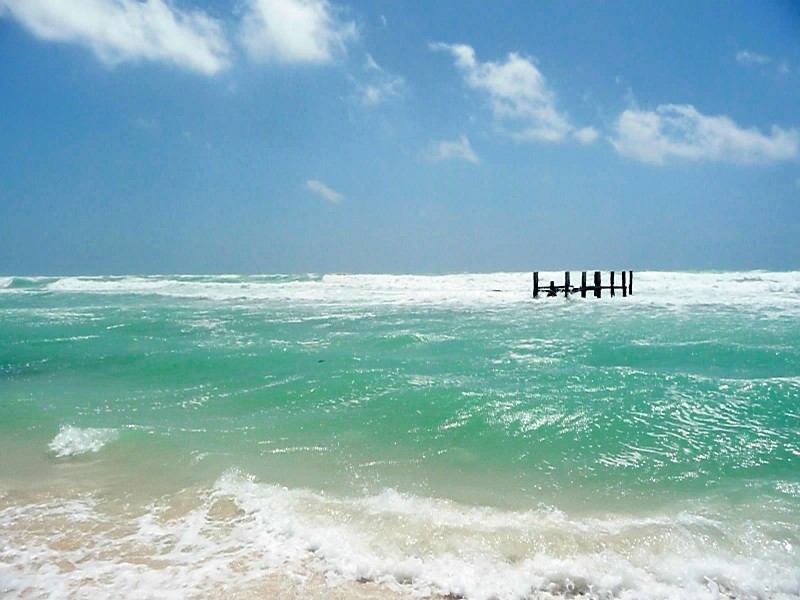 Detailed Ratings
Pros:
Luciana, the wedding package, gazebo
Cons:
Communication, STAFF, theifs, organization
For those of you thinking of this resort for a WEDDING, i would like to give you a warning, and for those of you booked here are some tips.
Firsts i must say the resort is absolutely beautiful. The grounds are very well taken care of. I stayed at the lindo but i personally liked the del mar grounds better. They are very lush and beautiful where the lindo had more of a modern feel.
For the wedding i went with the mac daddy dream wedding package beginning of january 2012 :) I am very glad that i did and i think that it was worth it however, there were many glitches along the way.
First of all i would recommend booking all appointments the same day : meeting with your WC, DJ, PHOTOGRAPHER, And having your trial hair do. This will save you from running around each day. I had appointments almost every day and this took me away from spending time with family and friends. Also check out the ceremony and reception site prior to getting married. I was married at the del mar gazebo (would highly recommend this) and the open air restaurant don alfredo. First of all don alfredo is not on the map. So my MOH and i were all over the resort looking for this darn reception site for over 2 hrs. Staff were very unhelpful and didn't really care or know what we were talking about.They were giving us wrong and different directions all the time. Anyways in the end we found it and it goes by a different name(sorry, cant remember the name) on the map so make sure to check this out.
The dream wedding is suppose to give you flowers, wine, robes and aromatherapy oils upon check in. None of this was there for us and when we didnt get it we called the front desk. They kept telling us they would check with the WC and finally day 5 we received this(no flowers though or aromatherapy :( It was slightly difficult with the wedding being at the del mar and us staying at the lindo. Staff were always contacting the wrong coordinator and would never take the time to listen to me explain to them that i was getting married at a different resort. They always seemed annoyed.
Our welcome reception was brutal. It was at 8 30pm so dark and we were all trying to find the place since we were staying at the lindo we were not familiar with the del mar. We were booked into el puente but for some reason they gave away our reservations to a large party without notifying me. Unfortunately we found this out the hard way. So we were walking all over. I felt so bad with my 40 guests following me all over the place. We ended up finding another pool bar that was close and they were set up. I talked to the man setting it up and he was extremely rude. He started saying "No this is not for you this is for a 2hr booking and i have 5 groups and they are not you! He wouldn't listen to me at all!! and he told me to leave. He almost brought tears to my eyes since i was all ready frustrated about the welcome 1 hr reception, which was a big deal to me. We ended up walking all over looking for it and ended up again where we originally were booked where the party was happening. I saw a man with an ear piece who contacted my WC luciana for me. She came running and directed me back to that jerk of a man who sent us away. That was where we were supposed to be. I brushed it all off and had a great time. There was no music but this was fine. We all got to know each other and i handed out the OOT bags this night which everyone loved and used all week.
The next night was our rehearsal and rehearsal dinner. I am very glad i did this. But a note to everyone: You do not need to arrive early to ANYTHING. Nothing was on time the whole trip. When we arrived 10 mins early to the Japanese they kicked us out and would not let us wait inside. They did not want us until exactly 830pm The Japanese was a great place to have our rehearsal dinner. The chefs are interactive and we all had such a good time. A downfall was one of my bridesmaids had her room broke in while we were at the rehearsal. The patio glass door was smashed on the side and someone got in and stole their i phones.
The following night was the wedding day. Luciana is a very hard worker and most days she is at the resort from 2-11pm but it would have really helped if she arrived early on my wedding day. We were suppose to have the key to the presidential sweet for all the girls to get ready in. I started off my day at 8 am and contacted the front desk of the del mar. They were extremely rude and said "no your room will not be ready until 3 talk to luciana.....click" then they hung up on me!!! Great way to start my special day..Now i had to figure out where the heck we were going to get ready.I had 5 bridesmaids and the rooms we had were definitely not large enough for us all to get ready in. We tried contacting wedding coordinators but no one could help us so we ended up getting ready in a larger room that my bridesmaid was given the night previous since her room was broke into and phones taken. We had many questions on the wedding day and unfortunately my party and i were stressed as there was no one to answer them until only 1hr before. Honestly at one point i thought everyone was going to break down and start crying. Thats how frustrating things were. The day prior to the wedding my husband had arranged flowers to be sent to me. My MOH knew this and was wondering why they hadn't arrived so she contacted my husband who called the front desk. they then told him this could not happen until after 5pm when they originally told him it would not be a problem to be there before the wedding starts. In the end i did not receive them and my husband was very upset about this.
The spa was great!! And honestly the hairstylist spent lots of time ensuring the hair style was perfect. She was amazing!!!! Another thing i will rave about is adventure photos. Diana and Jorge shot my photos and i would recommend them to everyone!! They were a quarter of the price of an outside photographer and were with us from 0830-2230. They also helped communicate with other staff that i was having issues with. These two made my day and i was so happy to be spending the day with them. They are amazing and really work to please. I would honestly highly highly recommend them!!!You will not be sorry. They are so professional. I absolutely loved them!!
Luciana picked us up in a golf cart on the wedding day. Originally luciana wanted to only pick up me and my mom but my MOH stated she would not leave me and that the bridal party should not have to walk and should all be together so luciana ended up picking us all up. The ceremony started and it was amazing. Absolutely beautiful ceremony. We had the mariachi band play immediately upon exiting and it set the whole mood. My guests loved it. They stayed and danced and drank champagne after we left to get pictures.
We had a trolley arranged to pick up the guests and bring them to the reception by 545pm since reception started at 6. All guests were in the main lobby waiting and bell boys refused to take them stating the reception started at 8pm. My MOH had to argue with the bell boys. I n the end my husband and i were waiting for everyone and the guests were late. Also the bell boy was driving them to the wrong place but luckily since my MOH and i scoped out the place prior she knew where he was suppose to go. She stated he was very stubborn and insisted on taking them to the place he thought was correct (which wasnt) then drove them to the correct reception spot. My MOH stated the bell boys were extremely rude. I found many of the staff to be rude (except waiters/bartenders) and very unorganized. No one seems to know whats going on and without luciana everything is a gong show! Honestly i noticed many of them texting on their cell phones while driving us or whatever. They dont care about the guests forking out money to the resort.
We hired Dj Doremixx for the party who is amazing. He plays off the crowd and had everyone at the wedding dancing all night long. I am very happy we spent the extra going with him because he was worth it!
The food was the best we ever had and everyone loved it!!We went with the caprice salad, some sort of stuffed zucchini soup and steak or chicken for entree. The cheesecake they made for our wedding cake was also the best cake i have ever had!! The staff was amazing that worked and my husband made a point of tipping everyone $20 even got the cooks to come out and tipped them each $20. I have to say we are from Alberta Canada and are known for some of the best beef in the world. This resort had amazing steak and cooked them to perfection!!
After the ceremony my husband and i went to our penthouse which was i thought a waste since we only slept in it. It was absolutely beautiful and i still am upset that me and my girls were not able to get ready in it. In the morning our breakfast did not come. They stated they sent it to the wrong room. So when it did it was very cold. i called front desk and asked if we could just leave the key in the room they said no and that we had to check out. This was super annoying since we were staying at the lindo and had to haul around my wedding dress and go to the lobby of the beach. My husband said when he checked out all he did was give them they key he didnt' have to sign anything so im sure we could have left the key in the room. How annoying!
When we arrived back to our old room we noticed our patio door off the frame and glass broken along the side. Luckily we had our valuables in the safe and some small stuff may have been taken but nothing we noticed. They just moved us rooms since i was afraid to stay in the same room. I could not believe this happened again! We were not upgraded though. Just moved.
One of my bridesmaids had left her camera at the reception and no one returned it. This was so frustrating. So her nice camera and all her memories are gone!
The romantic dinner on the beach was beautiful, romantic and a wonderful time!
Staff at the lindo are the rudest that i have ever dealt with. They made my wedding week very frustrating when things should have gone smooth. They didn't care that i was the bride and certainly didn't care on helping me with anything. There was poor communication and nothing went smooth. Not one day.
Without Luciana this wedding probably would have been a mess. Staff listen to her but when she is not around no one seems to care.
I loved having a destination wedding but would not recommend this resort to anyone planning a wedding. It is a nice resort but holy molly what a mess.