Photographer Reviews
Best Photo Experience!
This is a review of: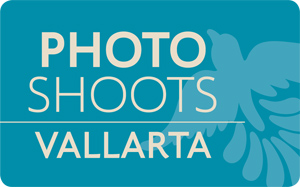 Detailed Ratings
Pros:
Fun! timely, professional, wonderufl personalities, easy to work with, great photos!!
We got married on Dec 10, 2011 and decided to go with Vallarta Photoshoots about 3 months prior to the wedding. Pierre was always very helpful, easily accessible and answered all of our questions and concerns usually within 24 hours. The day of the wedding Eva was prompt, professional, and literally EVERYWHERE without ever feeling underfoot. She was truly amazing...ninja-like almost! She truly showed a dedication to her art, but without making the people feel like "subjects", but rather capturing the moment and the people as they were enjoying the wedding and reception, rather than staging everything to make it "studio perfect". We loved the natural feel of it, the raw emotions and the sheer fun of it all captured on film. By far the trash the dress session the next day was the most fun we have had in a long time. Eva and Christian worked with us to have fun and just go with the flow and see what could come of us being together, and the outcome was a comfort level shared by all...which we saw in those gorgeous photos! We couldn't be happier with the photos, and are thrilled that our memories will live on in these sessions thanks to Eva, Christian and Pierre. Thank you guys!!!
Diana and Luis