Photographer Reviews
Simply Amazing
This is a review of: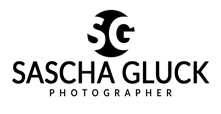 Detailed Ratings

We spent a long time researching photographers, photographs are extremely important to me and marrying in such a beautiful place I wanted to be sure we chose a photographer which could capture it and our wedding perfectly. After looking at many, many websites I stumbled across Sascha's and just love his work instantly. Upon contacting him he was friendly, professional and happy to accommodate all our requests. Although slightly more than we wanted to pay Sascha was worth every penny and more.
On the day of the wedding, he was here there and everywhere, in the sand, climbing trees - nothing was too much effort to get the perfect shot. Although we had only booked him for four hours because we had booked him and his assistant a room at our resort, he was happy to split the hours however we wanted. We used him for two hours pre and during ceremony, another hour for sunset pics, and then finally to come back in the eve for the first dance and to snap some fire dancers we had booked. He was so flexible and definitely stayed longer than we had actually booked him for.
We had booked a trash the dress for the next day, and although getting up at 9.30 the day after the wedding seemed like the last thing we wanted to do once we were up we had so much fun, and Sascha was so good, fun and efficient the time just flew past! Before leaving for Mexico I had sent Sascha a collection of his photos that I particularly liked just so he had an idea of the style I liked and bless him if he didn't try and recreate every one for us. In short Sascha was everything I could have hoped for and more, and definitely worth every penny. Although we haven't had all the pictures, the ones we have seen so far are just stunning and everyone I have shown has said they have never seen such impressive photos. I would reccommend Sascha on every level and am so excited about seeing the rest of them. Sascha, thank you, you are amazing!!!