Photographer Reviews
Amazing, talented, and dedicated photographer with warmth and positivity
This is a review of: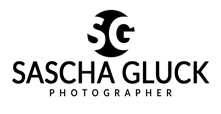 Detailed Ratings
Pros:
communication, pricing, style, energy, beautiful and natural photography
This is my honest, uninhibited review of photographer Sascha Gluck.
I found Sascha through this lovely forum and contacted him about a year before the wedding date. I had been in the early stages of pricing and sifting through portfolios and galleries when I came across Sascha's work. Instantly, I knew he was the best fit for our wedding.
Photography was the most important aspect of our wedding. We knew we were going to have a very small wedding, and wanted to be able to show all our friends and family gorgeous images of our special day. It was the ONE thing I didn't want to be cheap about. But, I also knew I needed to stay within a set budget.
I contacted Sascha and he got back to me within a day or so. Sascha is very good with communication and keeping in touch with his clients. That's not to say he bombs your email and spams you, because... well no bride wants that and no photographer wants that either... but you are sure to get things done with him. You email him, he promptly emails back -- simple.
Sascha customized a package for me because I was a little worried about time and wanted to make sure the moments were caught on film. After all, when it's all over that's really all you have left to remind you of your memories and to show off to others, right?
The day of the wedding, I get a phone call from Sascha telling me he and his assistant were at the resort and would be up soon. He knows the area resorts like the back of his hand, which is very comforting, especially if things don't go according to plan... like in my case. I got married right after Hurricane Rina and on a very, very rainy and thunderstorming afternoon. When Sascha called, he was so worried and concerned about me and how I was doing before the wedding, knowing that it wouldn't be a beach wedding anymore. I was fine - nothing was going to ruin this day - but it was so sweet that he asked. He knew exact protocol for what happens when it rains, where we'd get married, the whole sh'bang. He kept reassuring me that we'd have beautiful pictures (and we do!).
The boys got Sascha's assistant - a lovely and talented lady - who took very handsome photos of the guys. I got Sascha and welcomed him with open arms.
Being able to see those moments apart while we're getting ready and think, "wow, that's moments before we got married" is a meaningful moment that I wouldn't know if it weren't for their photographs.
Sascha came in and starting taking photographs right away. What I loved most about his style is that most of it is journalistic and candid. Only a very small part of it was 'set up,' but trust that when you're not looking, he's snapping tons of images!
Throughout the entire night, Sascha was busy taking photos. He's also a great timekeeper, by the way. He kept our group in line when we were running out of sunlight and made sure to utilize every minute he had. And, so much appreciation and thanks goes to Sascha for staying through dinner and capturing a few tender and sweet moments cutting the cake.
Seeing his photos, on the spot, raw without editing was fantastic. The images were amazing and Sascha captured such natural beauty in the sky and our surroundings. He wasn't given the BEST conditions... c'mon, it rained ALL day. But boy, do we have some great photos to remind us of those sweet memories.
Now, additional information on just working with Sascha, generally. He is probably the most understanding, patient, and calm photographer you'll meet. I chose to pay Sascha using PayPal. Now, I'm not sure if it was because I paid while in Mexico or what, but PayPal put a freeze on my account and required all forms of authorization and authentication before allowing the payment to go through to Sascha. They DID manage to withdraw the money from my account FIRST before giving Sascha the money, however. Even after I authenticated all the information and the hold was lifted, Sascha still hadn't received his money. After checking in with Sascha and realizing he still hadn't been paid, I called PayPal again only to find that they FORGOT to complete the transaction. Seriously, the lady on the phone said this. "Oh, looks like they just forgot to complete the transaction." Anyhow, Sascha was understanding and calm this whole time. Yes, he still had the photos so we both wanted this to work out as quickly as possible. But you have to remember that this is money owed to him and expected on a certain date, which he couldn't receive until many days later. He didn't make a big deal of it, didn't get angry or rude... he was absolutely wonderful to work with in every way.
Both my husband and I strongly, highly, absolutely recommend Sascha. His work is beautiful and he was so much fun to be around. His energy and positive vibe carries through in his photographs. You will not be disappointed in any way. Trust him - he knows what he's doing.