This is a review of: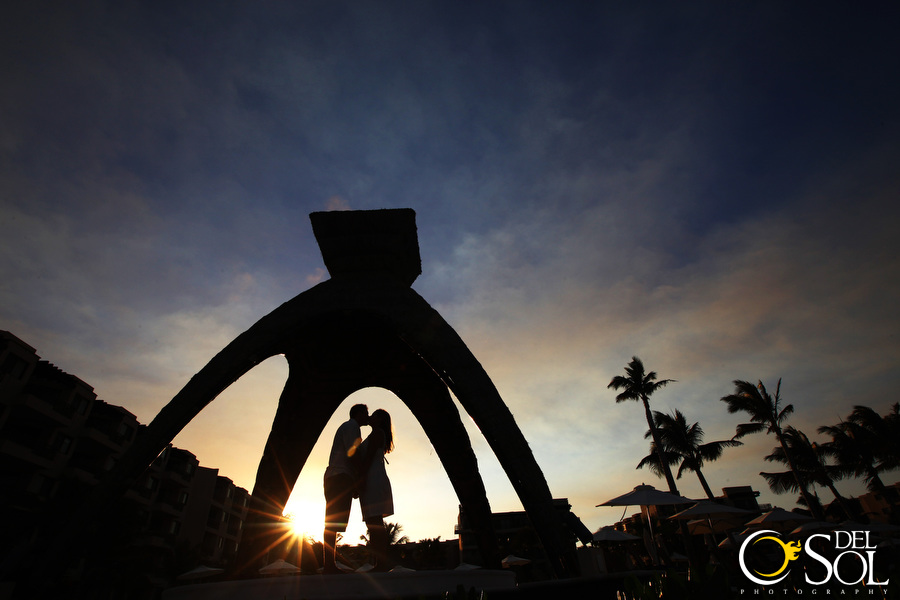 Detailed Ratings
By
JimC
, · 821 Views · 1 Comment
Pros:
Great Service, always "It's a pleasure.."
Hello all, while I haven't been posting I have been reading and enjoying all the conversations, the helpful hints and the sage advice.
We were married on October 5, 2011 on the North Beach at DRC. Our journey began last October when we were engaged in Cozumel on October 15, 2010 and decided at that time to get married on the Riviera Mayan. A destination wedding sounded like the thing to do. Albeit, neither of us new anything about how to plan or arrange a destination wedding. We thought we would pick a resort and tell all our friends to get on a travel booking site and book their trip. Well the logistics of that didn't work out too well.
We then attended a number of local events and trade shows to get a sense of what we should be doing. (I would encourage everyone to do this.) My first piece of advice would be to get the help of a local wedding coordinator. We had an outstanding experience with our Wedding Designer, Ms. Danielle Cicci, from Blue Petal Weddings. From our first meeting with Danielle in late January 2011 things were moving. We had planned to do some site visits in February to choose our wedding resort and Danielle arranged our itinerary, had a car pick us up and built in some time for us to enjoy Playa Del Carmen and the surrounding area. She arranged for us to visit 6 or 7 resorts, DRC being the 1stwe saw and our final choice. She was the main contact with the wedding coordinator at DRC, Yamina. Relationships are so important when you are planning a destination wedding and having a local wedding designer who has a relationship with the wedding coordinator at the resort really helps. I'm certain we would not have gotten what we did in the time that we did, with very little frustration, without Danielle's involvement. There is so much to do for a destination wedding, over and above the wedding package you choose. Danielle dealt with the resort for us and she was able to negotiate almost everything we wanted. Since 1 site visit wasn't enough.. LOL..we went back again in June 2011 & rented a condo in Playa. We collected some wedding favors from local stores and spent a full day at DRC on a day pass. This really sold us on the decision we made.
Our experience with the wedding coordinators at DRC was also outstanding. All the little things we worried about were all taken care of. You will meet with your W/C and walk through all the details a couple of days before your wedding. We brought 2 suit cases full of wedding favors, chair sashes, parasols, fans, music CD's we made for our guests, to name a few of the items.
Yamina took down all the details on how and where we wanted things placed. You will certainly meet Jorge. He is the man that runs the show and I mean it. This guy sets up for at least 1 wedding a day and in our case had to move our Cocktail set up and Reception set up from outside to inside, within an hour. Yes we did get rain….even with all our detailed planning, it happens but what a job they did at the resort. Jorge always has a smile on his face and is always busy but will take the time to stop and say Hola. Both he and Yamina made us feel very relaxed as the day approached and during our special day. Jorge was around the entire day and night to make sure everything was right. Both he and Yamina definitely excel in making your experience special.
The set up inside was amazing (not what we had planned but certainly made up for the disappointment we felt after all our planning) Both Yamina and Jorge made our day very special. With their detail to service and empathy for our situation; we had planned a Jacuzzi Cocktail Hour and the Reception on the patio by the infinity pool but that was not what was in the cards for us. We chose the BBQ Buffet and our guests said the food was incredible. Our guests had an amazing time, the lighted dance floor was set up. We had DJ Mauricio for the music & he was great. I sent Mauricio a list of songs a couple of weeks before we arrived, he responded within 2 hours, and played the most important songs on our list. During the reception you could see him looking at the crowd to get a sense of what to play. The dance floor was packed all night, what a party! We had no regrets about booking with DJ Mauricio.
Please keep in mind that the resort has other events planned and could conflict with your big day. We had planned to have our reception on the deck in front of the infinity pool and later found out that had it not been raining the resort had planned a Mexican night on the other side of the pool with a buffet for all the resort guests with DJ music and live entertainment (we witnessed it the next Wednesday night). This certainly would have impacted our reception. So ask the question, "What events does the resort have planned the day and night of your big day?"
We will finish by saying that between Blue Petal Weddings, DRC with Yamina and Jorge, and our friends and family, this was our picture perfect day. Here is the link to our DRC wedding slideshow..
Thank all of you who posted on this site, it really helped us plan and set expectations....
http://web.mac.com/vallarta_adventure2/SlideshowsDRERC/CRAIGWED/
Joanne and Jim