Photographer Reviews
very pleased with Sascha!
This is a review of: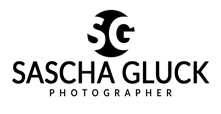 Detailed Ratings

Pros:
friendly, easy going, responsive, responsible, skillful, professional, amazing photographer!
I highly recommend him. He was great. Prices are reasonable. I booked him early because I knew I wanted to work with him and he gets pretty booked up quickly. So book early. He was very responsive to emails from early on and willing to help answering any questions you have. I thought it was very nice of him to come meet with us in our hotel a few days before the big day. He really made us feel so much more at ease by allowing us to meet him before the wedding. He was very nice, easy going, friendly and answered any questions. Really made the groom and I feel very comfortable. WE (me, the groom and the ENTIRE wedding party) absolutely loved him. He was great before and during the wedding. Took so many beautiful pictures, did not interfere with the flow of things at all and really went beyond to get great shots. He also got a lot of great pictures of details that were so important to me. His assistant was also great. Sascha came to the girls room before the wedding and his assistant..went to the guys room for pics. We were all so happy with the outcome. During the wedding they worked together to take amazing pics. I would just recommend to keep timing in mind as we wish we had more time to take pics before the ceremony (our fault- we should have made more time for pics!). We were so pleased we booked him for another hour during the wedding. He is also very responsive after the wedding, getting the pictures to us in a prompt manner. I can go on forever of how pleased we were and I was so happy to hear that our guests loved them as well. Highly recommended!