Destination Wedding Resort Reviews
Royalton Bavaro Resort & Spa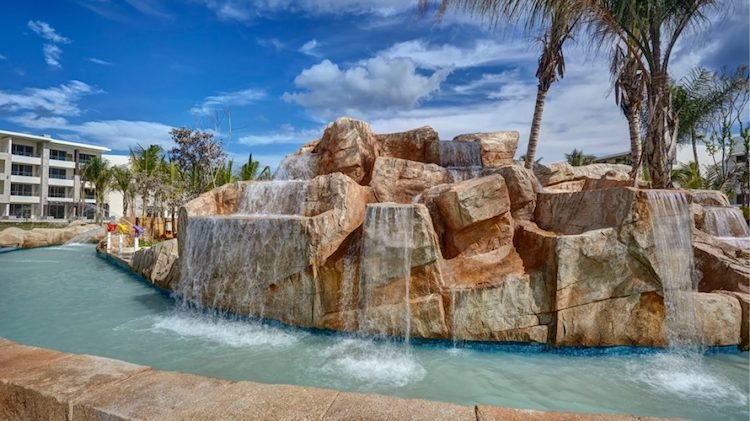 Ratings Distribution
(Rated 5 stars with 2 reviews)
Rated #12
of 126 Dominican Republic on BDW
About:
Escape to the shores of Punta Cana on a luxurious vacation experience for families, couples, singles and guests of all ages at Royalton Bavaro. Discover Royalton's signature All-In Luxury® features of elegantly styled suites, world-class reservation-free dining with chef-curated menus, and award-winning hospitality together with unique programming for children and teens. Built for travelers of all ages, this modern resort features two sections offering a family-friendly vacation experience in the general resort and Diamond Club™ for a higher level of service and exclusive pool, beach and dining areas. Punta Cana International Airport (PUJ) is approximately 10 miles away.
Member Reviews
Pros:
Excellent service throughout the resort, great food and the lazy river with a bar grotto is such a fun way to spend the day.
Cons:
The Diamond Club offers the exact same food every single day, at least while we were there. There also isn't a full-service bar in the Diamond Club, more so a cabinet full of liquor so I'm guessing you just serve yourself? Also, when we were in the Diamond Club late one night and wanted a cup of coffee, the machine wasn't working. So it was a bit disappointing. I've become spoiled by resort clubs that continuously change the snacks and appetizers in their preferred clubs each and every day and also have full service when it comes the bar and drinks. That said, the Diamond Club food was the only food I didn't care for on the entire resort, the rest of the resort had excellent dining and drink options.
Royalton Bavaro Resort and Spa is a gorgeous all-inclusive family friendly resort located on Bavaro Beach. While the resort is spaciously designed, it's never too far of a walk to get to any point of the property. This resort offers so much for both singles, couples and families with a great selection of dining options, entertainment and a beautiful setting all around.   The Food All the restaurants on this resort offer excellent food and service. We didn't try any of the buffet dining
Read more...
Royalton Bavaro is a beautiful resort. Service was fantastic, the food was incredible, I had zone of the best meals of my life at Rio, the brazilian steakhouse! Most of the restaurants are up in the main lobby which is such a beautiful area to sit and enjoy the sunset and ocean views. My absolute favorite part of this resort was the lazy river which included a grotto like swim up bar so you can keep the party going. There was also a fun splash zone for little ones as well! Royalton is one of my
Read more...