Destination Wedding Resort Reviews
Unico 20 87
Ratings Distribution
(Rated 5 stars with 2 reviews)
Rated #21
of 84 Riveria Maya Corridor on BDW
About:
Set on the stunning white beaches of Riviera Maya, UNICO 20°87° immerses guests in the culture of the region, from the locally-inflected cocktails and cuisines to the art in the rooms. Three unique pools and a holistic spa and wellness center drive home a sense of relaxed luxury, while exciting pop-up events insert a touch of spontaneity into the experience.
Member Reviews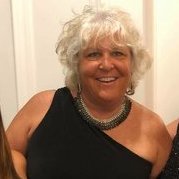 Pros:
Complimentary spa treatments and tours!!!
Cons:
I did have to ask them to take off the meter on the AC that shuts it off if there is no movement in the room. It was shutting off in the night and made for a hot room.. but they may have addressed this issue by now as this was some months ago.
I have been lucky enough to stay at this beautiful resort twice now, and cant wait to return for my next visit!! It is brand new and state of the art, but with great care taken to make this property fit into the rich culture of the area. Everywhere you will find lovely and unique cultural touches, that acknowledge all that makes the Riviera Maya such a unique place. Hand made and decorated hats for each room, hand made soaps, and multiple nods to Mayan culture make this resort very special.
Read more...

Pros:
Spa services included, top notch food and service
Cons:
can be a tad far from the airport
I just spent 4 days at this resort and wanted to share my review.   First of all, if you are considering this resort, GO FOR IT!!   I had the most amazing time and am already planning a return couples trip with friends.   Location: This resort is located near the Akumal/Tulum Area. It takes about 1 hour to get to the resort from the airport.   Beach: Is beautiful. Very quiet with little seaweed. The beach is surrunded by lush foliage.   Resort: Very well laid out with most of the pools
Read more...