Wish Tree
Started by
Leia78
,
Nov 23 2007 11:11 PM
---
---
---
---
Posted 24 November 2007 - 06:12 AM
I really like the idea but for me doing it will be kind of complicated due timing at the wedding and also as Yari said, to take it back to home !

---
Posted 24 November 2007 - 01:11 PM
All good points...I was just thinking of taking home the cards and not the branches. I wonder if Maye can just provide the branches? Lulubelle already posted a thread on this, it's so pretty!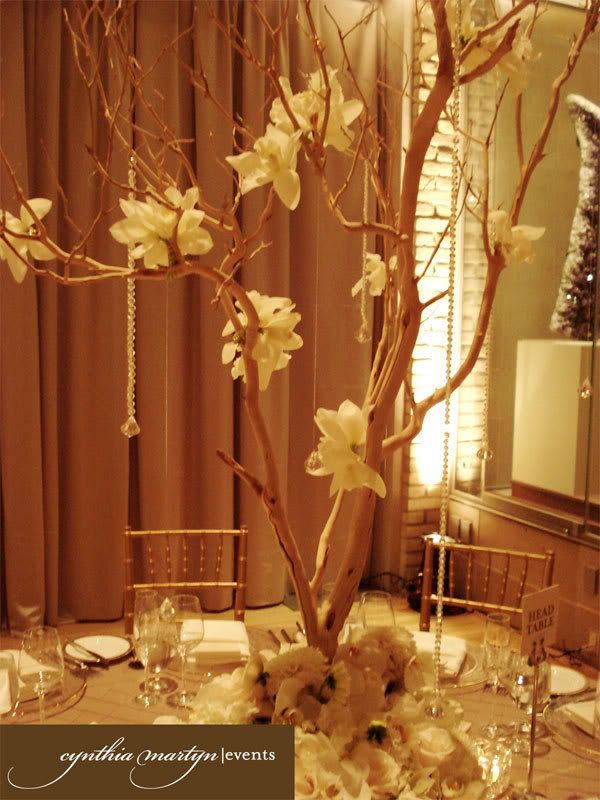 ---
Posted 24 November 2007 - 01:41 PM
Great idea, I porb wont do it due to transportation issues, but I love the idea.

---
Posted 26 November 2007 - 06:52 PM
Hi
well here is some places you can get the material if you want to make one.
i was thinking of the same thing, but i don't think i can carry all that to cabos and no direct flight for me
branches
Blooms and Branches
Nettleton Hollow / Decorative Branches and other Lasting Botanical Material
glass prism
12MM CRYSTAL GLASS BEAD CHANDELIER LIGHTING LAMP PRISM - (eBay item 180183924859 end time Nov-26-07 16:50:19 PST)
Chandelier crystals, chandelier crystal prisms, chandelier prism, sun catcher crystal prisms, crystal wedding tree
---
Posted 27 November 2009 - 03:34 PM
So cute--thanks for posting idea!

---
Posted 07 February 2013 - 03:19 AM
This is so pretty! Shame it's not easy to transport and very time consuming.
---
---
0 user(s) are reading this topic
0 members, 0 guests, 0 anonymous users